FinKratt: inspired by myth, driven by purpose. We're a digital tool helping you break free from living paycheck-to-paycheck, using personalised budgeting and strategic financial roadmaps.
Empowerment
We believe in enabling individuals with the tools and knowledge they need to take control of their financial future.
Simplicity
We aim to make financial management easy, specifically for those who struggle with or lack knowledge in this area.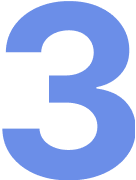 Security & Privacy
We uphold privacy by design and by default, ensuring privacy & security are not an afterthought, but integral to our operations.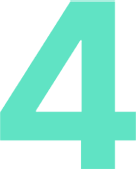 Innovative Customer Focus
We aim to prioritise user feedback, continually innovating and refining our platform to stay at the forefront of financial technology.
Like many, we found ourselves navigating through the complex world of finances, seeking efficient ways to manage our money and secure our future. This journey led us to an intriguing piece of Estonian (or Nordic) mythology – the Kratt.
The Kratt, a mystical creature brought to life with the purpose of amassing wealth for its creator, captured our imagination. Inspired by this concept, we wondered: could we bring a Kratt to life in the digital world, not just for us, but for everyone?
And so, FinKratt was born.
FinKratt is more than just a platform; it's a digital spirit dedicated to fostering prosperity. We're here to help you escape the cycle of living paycheck-to-paycheck. By offering personalised budgeting solutions, strategic financial roadmaps, and efficient cash flow management, we empower our users to take control of their financial future.
Join us and experience the transformative benefits of your own digital Kratt, steering you towards financial stability and beyond.